ABOUT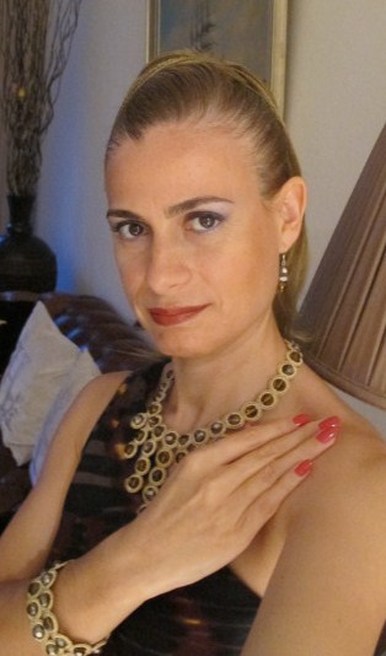 Designing jewellery has been a long postponed dream of mine. This dream materialized finally after raising my children from a young age and finally making time for myself.

I am a self-taught artisan with a varied background. I began designing jewellery with crochet. I modernized the art of weaving crochet, which is unfortunately a long forgotten form of handicraft and adapted it to our way of living in this century, in the form of jewellery.

​Weaving crochet jewellery required learning this very particular way of creating differing shapes of loops with the help of a crochet hook and this takes a lot of skill and patience. I was first taught how to do this during my childhood as this craft is quite popular in where I come from. With an innate tendency and a keen eye on designing; I am making each item by hand, concentrating on every detail.

I think accessorizing with jewellery is all about feeling good and having fun. It's just another colourful element of life.

I want ladies to feel both comfortable and unique which are the main properties of the designs I create. Besides I have also taken people with metal allergies in to consideration and designed some pieces exclusively for them.

I am mostly inspired by nature, it ignites my imagination. The Mother Nature has provided us with all the colours, so we only need to place them within shapes of our imagination.I have created various collections, all labours of love.

​This jewellery collection is completely hand embroidered and created by using crochet Lace technique. This crochet technique dates back thousands of years. It's a very intricate technique and takes years to master.....

​These handcrafts are the symbols of elegance and they are great choices for adding a touch of nature to your style!

I also create custom made jewellery for particular tastes here in Singapore, where I currently reside.









​


---